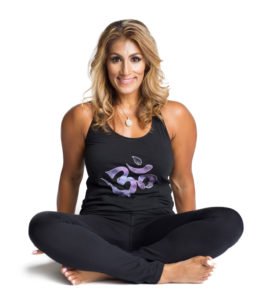 Hi gorgeous I am Shamina Taylor. I have lived in Chicago for 18 years.  I am the proud mama to two of the most beautiful intuitive souls. I was born and raised in Toronto, Canada! Eh!?  
I really cannot stand labels but let's call me a Spiritual Success Mentor today. I literally perform magic deep from within your soul. By the way this "title" may change next month as I am always improving and evolving myself.  I don't have to be one thing, one person, one label forever. Remember we get to decide who we are, when we want to be. 
I have been putting out my message even before I even knew what my soul calling was because all my life I have loved helping people and bringing inspiration to those that needed it.
Since embarking on this journey, in a very short time, I have grown my social media following to the thousands and thousands of amazing soul aligned tribe members through my messaging and energy.
I know my gift was to help you uncover the unresolved pain and beliefs you have been carrying around preventing you from living your best life. The beliefs keeping you stuck, in hiding, holding you back from stepping into your true power you know you have within you, to live your life to the fullest, having everything you could ever dream of.
I am passionate about empowering you from those self-limiting beliefs into believing in your damn self. To finally changing the old beliefs and reset your mindset for success. Eliminating the doubt and any story that is holding you back from really truly having it all.
My greatest desire, is to inspire you daily to become a better and greater you. One that is in total alignment sharing her gifts and making a shit ton of money doing it.  I want to leave my positive energetic imprint on you, so when you have left our encounter, you are a better soul than before we met.
I have always lived my life knowing I could have anything I desired and when I saw others settling it would fire me up because I knew they had the potential for more within them and I had to help show them how they too could get it.
I am a woman that has empowered herself since I could walk. My entire life I have been breaking all the rules and living life on my own terms. I always knew living a life of mediocrity was not going to be my normal. I have been a part of the "too much" team my entire life. I have been too much for people because there is no shutting me up, I speak up never afraid to ask for what I want and never letting anyone take advantage of me.
I became an Attorney so I could give others a voice too and help them obtain what they were so worthy and deserving of but they were unable to ask for it.  So I am proud to be too much for many and I am unapologetic about it. And you should be as well. 
My mission is to become the most influential person I can be and make a massive impact on this world to help others also awaken to their truest potential living their soul gifts.  Help you use your voice and speak your truth. To quit getting in your own way, to stop hiding and let your message you know you must share guide you. That is when you are truly in your power and in alignment with who you are so meant to be.
So hold up how did a powerful driven Attorney become a healer? An intuitive guide, a mentor? I know you're asking what happened? How did she get here? What is her real story? Connect the dots please.
Yes, I have been an badass game changer,  trouble maker my entire life. But there was a moment I will never forget and my truest self-emerged.
The Goddess in me was awakened.
My story and moment of truth….
watch the video to hear me tell my story.
So I did all the things you are supposed to do to become successful , healthy and wealthy.  Check, check, check. Go to school get an education. I have three degrees and one of them is a law degree. I have been a licensed Attorney for almost 20 years. I got married, we went from rags to riches very fast in our marriage, had two beautiful children, started my own law firm and he started two successful businesses. Built my dream house. Fancy cars. Got my dream body. Traveled every year to Europe and the Caribbean. Bought all the jewelry and Louis Vuittons you could dream of. You're getting the picture. I got whatever I desired. I had created the perfect life because I have been a crazy manifestor my entire life.
Sounds amazing but I didn't have it all.
What was missing?
Somehow living this perfect life. I got lost. Shamina got LOST and in spite of having everything I was still looking for my PURPOSE, happiness and peace. Yes, those achievements and successes were very rewarding and I am very proud of them still but there was much more. Something deeper inside of me was calling to me.
One day I had a moment that altered the course my life forever. It was the beginning of my spiritual path. You can say I had a breakdown to breakthrough moment. It was during a yoga class (my 3rd one and I was only there because it was being taped for TV). I was in the frog pose (I had never done that before) but in that moment I was forced to face some truths. It was all the unresolved pain I had buried from my past coming up like a fire hydrant going off and I couldn't turn it off. Physical abuse from my childhood, any unhappiness I had been burying on top of more pain that I just kept stuffing down like an overstuffed sock drawer. I kept numb in me. But in that moment it was all finally pouring out of me, tears were coming out of me like never before. I realized in that moment I wasn't living my real purpose, THERE WAS MORE WAY MORE! YES I had all the things and success but my calling was coming for me whether I was ready or not.
A month after my oh shit moment, my husband of 12 years moved out and he never moved back home. I realized now the unhappy ME in the marriage was just a byproduct of what I wasn't fulfilling in my life. My unhappiness was all happening within me, deep inside but still manifesting in so many places in my life. Because you cannot run from your pain. I wasn't happy with anything anymore because I wasn't living my truth I wasn't being authentic because my real soul purpose was waiting on me to ignite it.
In order to find myself, I left the life I had created behind. I left a life many would dream of, I had it all. Picture perfect life. But my calling was so strong within me it wasn't letting me go one more day. It was coming from deep within my soul telling me I had a greater purpose. There was something guiding me during my transformation and I eventually couldn't resist it anymore and just listened to every step.
So I spent years healing, practicing different spiritual modalities, taking courses, attending workshops, writing, reading books, evolving every day peeling the layers back to uncover my true authentic aligned self. Which has empowered my Spiritual self.  I was in solitude for most of these years. Facing the darkness. I went inward to do the deep spiritual work. Then re-emerged into society with these great wisdoms I knew I had to share and teach as I knew this was my soul mission to help others also awaken to their deep soul purpose.
I will never forget that moment. Because it changed my life forever. As Fresh Prince says, "My life got turned upside down." We all have a moment when we know it is time….
My amazing journey transforming my life has brought me wisdoms to help me mentor other leaders, visionaries, and influencers to awaken their soul purpose and to believe in themselves and to boldly share their gifts and messages with a world that is in so much need of it.
Come on its time to ignite that fire and to start influencing others and blazing a path for your legacy. Together we will raise the vibration of the planet sharing our soul given gifts and make this world a better place.